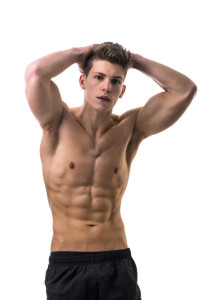 Just before Christmas I wrote an article that highlighted how you can effectively bulk up over Christmas and New Year. So I thought I would write a follow-up article today that discusses how you can successfully lose any acquired body fat in order to get the perfect physique and complete the cycle.
This is important because it is practically impossible to bulk up without gaining at least a few pounds of unwanted body fat, and unless you complete the cutting cycle, you will just be big and muscular instead of ripped and muscular, which many men strive for.
So here are some cutting strategies that may help you hone your physique in January and February (or whenever you are looking to cut some fat):
Focus On Cardio Work
Bulking up is all about strength training, upping your protein intake and consuming excess calories, but cutting is all about getting rid of excess body fat, and the best way of doing this is to focus on doing lots of cardio work.
The gym will be your friend here because many gyms will obviously contain a number of different cardio machines that you can use so that you won't get bored. These include exercise bikes, treadmills, elliptical trainers and rowing machines, for example.
Don't Cut Calories Too Much
A mistake many people make when beginning a cutting cycle is to drastically reduce the number of calories that they are consuming every day.
However this is generally a bad idea because consuming as little as 1000 – 1500 calories per day, for example, will inevitably lead to muscle loss as well, which is obviously not what you want to achieve.
A standard diet of around 2400 – 2500 calories should still enable you to lose fat slowly if you are doing plenty of cardio as well.
Stick To A High Protein Diet
Just because you have completed your muscle-building bulking cycle, does not mean that you should ditch your high protein diet.
You have worked hard to achieve your muscle gains, so you should try to retain them as much as you possibly can by consuming plenty of protein, whether it's through your diet or through supplements.
Do A Little Strength Training
Following on from the last point, it's not necessarily a good idea to stop doing strength training altogether.
Whilst you should indeed be focusing more on cardio, it's still a good idea to do a few strength training sessions every week, particularly as weight training has been found to be good for fat burning in clinical studies.
Consider Taking Fat Burners / Cutting Supplements
If you do plenty of cardio exercises and stick to a sensible diet, you should be able to lose any unwanted body fat.
However if you are still having difficulty during this cutting cycle, you might want to take some kind of supplement to help you burn some of this excess fat.
Thermogenic fat burners are very effective for this purpose, but you might also want to try taking some of the safe supplement forms of Anavar and Winstrol, for example, because these legal steroids can help you cut fat without sacrificing any of your muscle mass. Indeed they can actually build a little muscle mass if you continue doing some form of strength training as well.