One of the benefits of joining a gym is that you will immediately be able to use all kinds of different fitness equipment that will help you achieve your goals, whether you are looking to lose weight, build muscle or simply improve your fitness.
However more and more people are choosing to create their own gyms at home so that they can work out whenever they want to.
So is this something you should consider doing yourself, or is it better just to join your local gym?
Well to help you make your mind up, I have listed below some of the main pros and cons of creating your own home gym: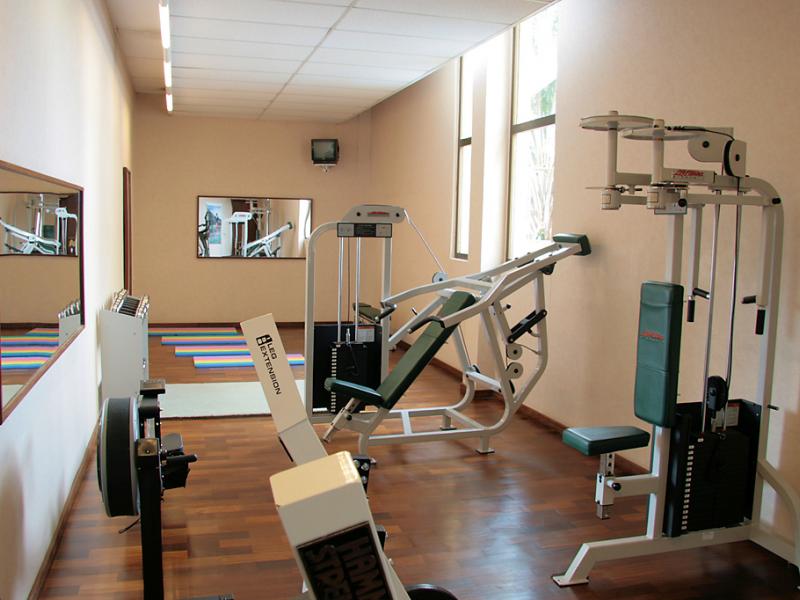 Positives
Comfortable And Relaxed Environment
The good thing about buying all of your own equipment and setting it up at home is that you can work out in a comfortable environment without the stress of other people watching you. Furthermore, you can set the temperature of the room and play the music of your choice, and can work out in whatever clothes you want without worrying what other people might think about you.
Choice Of Equipment
Another obvious benefit is that you can choose the fitness equipment that you want to use. So if you just want to lose weight and improve your overall fitness, for example, then you could choose to equip your home gym with a simple selection of cardio machines because these will be of most benefit to you.
Train Anytime
If you are a member of your local gym, then you will know that it is always packed out at certain times of the day, generally in the early evening when people have finished work. Subsequently a lot of people avoid going to the gym at peak times. However if you create your own gym, then you can obviously work out whenever you want.
No Monthly Fees
If you are on a fairly tight budget, then an expensive gym membership can take a sizeable chunk out of your finances every month. So by investing in your own equipment and training at home, you will avoid having to pay these excessive fees every month.
Can Be Used By Other Household Members
If your family likes to keep in shape, then a home gym can be a good investment because you can allow your whole household to use this exercise equipment. Without a home gym, however, you would all have to pay for individual gym memberships, which would be very expensive.
More Hygienic
One of the worst things about using the equipment in a gym is that it is often sweaty and covered in germs because many people don't bother to wipe it down or clean it afterwards. When you use your own equipment, however, you can keep it all immaculately clean if you so wish.
Negatives
Large Initial Investment Required
The biggest drawback of creating your own home gym is of course the cost because unless you are only going to have a few exercise machines, you can easily end up paying a few thousand dollars at the very least. Exercise bikes, treadmills, rowing machines and elliptical machines can all be very expensive, but strength training equipment such as benches, barbells and dumbbells can also be pretty expensive as well.
Ongoing Maintenance Fees
The cost of your home gym does not end once you pay for all the equipment because there will inevitably come a time when one of the machines develops a fault and needs to be repaired or replaced. Unfortunately this is an ongoing problem that you will have to deal with when you buy your own exercise equipment.
Limited Workout Options
Unless you have an unlimited budget to spend on your home gym, you may well struggle to buy enough exercise equipment to work every single part of your body, and get a complete workout. This is one of the main reasons why many people prefer to join a gym instead of buying their own equipment.
No Social Interaction
There are some people who much prefer working out on their own without anybody else around to watch them or distract them, but some people like the social interaction of the gym because they can talk to any friends that they may have made, and meet a variety of new people as well.
No Personal Trainers Or Spotters
The final drawback is that you have no-one to spot you when you are lifting particularly heavy weights, which can be pretty dangerous if you are pushing yourself to the limit. You will also have no access to any personal trainers when working out at home, which could limit your ability to achieve your goals, and means that you won't have anyone to correct your form to prevent injuries.
So these are all the positives and negatives of creating your own home gym. It is now up to you to weigh up all of these pros and cons and decide whether or not you are ready to invest in a home gym.