If you have ever thought about buying some testosterone boosters to help you burn some excess fat and make it easier to gain muscle (or maybe just to improve your sex life), you may well have considered buying one from your local supplement store or buying one of our recommended choices online.
However you may be surprised to know that you can actually buy some testosterone boosters from Walmart if you live in the United States, which is further proof that you really can buy anything from Walmart.
I'm not sure if these supplements are available in every store, but they certainly have a wide selection of testosterone boosters to choose from if you visit their online store.
Best Sellers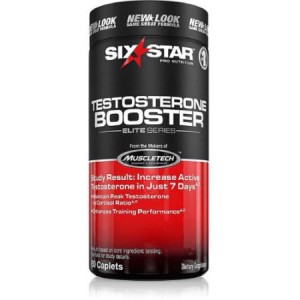 The most popular testosterone supplement that they sell (at the time of writing) is the Six Star Testosterone Booster, which is available in a pack of two, three or six.
This contains a concentrated dosage of boron, which has been found to increase free testosterone in just seven days in clinical studies.
It also contains a few other natural ingredients that are also said to be beneficial, such as rhodiola crenulata and ginkgo biloba, for example, which have been shown to help maintain a peak testosterone to cortisol ratio after intense training and enhance performance in clinical studies.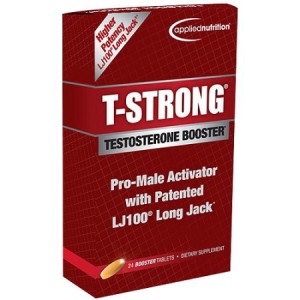 Another top-selling product is the T-Strong Testosterone Booster from Applied Nutrition, which lists longjack tongkat ali as one of its key ingredients, just like many other test boosters.
However this one also includes zinc and copper, and a proprietary blend of ingredients that includes tribulus terrestris, l-arginine, l-citrulline and Asian ginseng extract.
So this should also be pretty effective at boosting testosterone levels, and subsequently promoting muscle growth and fat burning.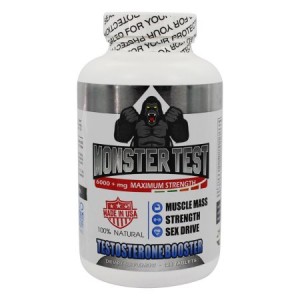 One final product that is proving popular with Walmart customers is a relatively new product called Monster Test.
This is supposed to be a maximum strength testosterone booster that you can take to help increase strength, boost muscle mass and improve your sex drive.
It is also another supplement that is made solely from natural ingredients, which includes magnesium, zinc and a long list of vitamins, as well as a proprietary blend that includes tribulus terrestris, tongkat ali, horny goat weed, maca, ginseng, fenugreek, d-aspartic acid and saw palmetto.
Additional Products
If your budget can stretch a little further, they also sell a few premium supplements that are a little more expensive, which include:
Nugenix Natural Testosterone Booster Capsules
High T Black Testosterone Booster Hardcore Formulation
Maximum Nutrition Testobol-X Extreme
ANS Iso T-Drive Testosterone Booster
Muscletech TEST HD Hardcore Testosterone Booster Tribulus Caplets
Final Thoughts
The point is that Walmart sell quite a varied selection of natural testosterone boosters on their website, and may well stock a number of these products in your nearest store.
So you don't necessarily have to spend hours on end researching which ones to buy online if you don't want to. You can just head to your nearest Walmart, pick one off the shelf and start taking these supplements on the same day.
Testosterone enhancers such as these can really make a big difference to your life because you may well find that they can give your body the kick-start it needs to burn fat, build muscle and enhance your sexual performance and libido.